NOTE: Each Cafe Conversation has its own registration page.  Please follow the corresponding link to register for the one you would like to attend!
When: 
Saturday, August 13, 2016
10:00am

Where: 
All over the Twin Cities!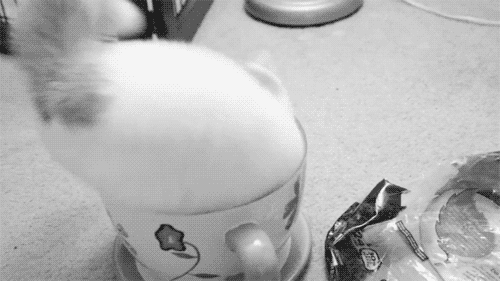 It's that time of year for a YNPN-TC member-favorite event!  Join like-minded peers for small conversation circles at this year's Cafe Conversations, which has been rebranded since last year*. Nine conversations will happen at the same time in neighborhoods throughout the Twin Cities focused on the theme of building community.
Choose a topic that interests you - whether you're new to your peer group and looking for advice or want to lend some of your own experience to someone  newer, peer circles provide an opportunity for close networking over a cup of coffee.

Don't delay, register now! Due to the unique format of these conversation circles, spaces will be limited and registration will close Monday, August 8. Ensure your spot today.

*Why we've changed the name
Thanks to some feedback on the previous event name and the negative connotation it has related to current events, we sought a different name that better reflects the purpose and setting of these conversations.


Minneapolis

Putting the WORK into Building Your Network

There is an invisible network of professional and personal connections constantly pulsing in the background and driving how we do our work. The danger in these invisible networks is the lack of intentional broadening and cross-connecting between different networks. The result? Limited, homogeneous networks that can create exclusionary cultures and ultimately hinder the possibility for great work and great collaborations to transpire. Let's get together and discuss how we look beyond our immediate networks to broaden the relationships that drive our passions and work. What are the intentional and practical changes we can embrace to be more mindful of our networking and connecting practices?

About the Facilitator
Jamie Millard is the executive director of Pollen, a digital platform that breaks down the barriers of narrative, networking, and opportunity to build better-connected communities. Over the past seven years, Jamie has poured her soul into deepening and expanding the connections between people. "With connection comes relation and empathy. And as communities begin to cross-pollinate, we connect across our differences, and we begin to unlock the potential of equitable possibility."

Location: The Coffee Shop Northeast (2852 Johnson St. NE, Minneapolis, MN 55418)
The Joys of Nonprofit Parenting

Work at a nonprofit AND be a parent? It's easier with support! Connect with other parents in the nonprofit field to talk about the fun and challenges of working for the community while raising the next generation. This will be a safe, non-judgmental space for people of all genders who want to be ambitious nonprofiteers and the best parents they can be. This is a rare kid-friendly networking event! We are hosting at a family-friendly coffee shop that has a playroom for kids.

Topics may include:
- Parental leave
- Flexibility at work
- Setting expectations with your boss/organization
- Child care
- Building a support network
- Finding time for professional growth, friends/social life, and yourself

About the Facilitators
Trisha Reinwald has a very active two year old and works to keep her head above water at MACC Alliance/MACC CommonWealth - a membership organization of nonprofits committed to building collective expertise and collaborative solutions that enable positive community outcomes.

Lucas Havens has worked for college access and workforce development programs and is currently a Development Officer with Carleton College. His son Fred is six months old, pudgy, and very happy.

Location: Sovereign Grounds (813 East 48th Street, Minneapolis, MN 55417)
Work and Life: How to Do and Have Both (Simultaneously)

Learning how to successfully balance our work and life passions is challenging but it doesn't mean we have to sacrifice one over the other in order to get by. Join other nonprofit pros over coffee for an honest conversation about work-life balance and exchange our best (and worst) ideas.

About the Facilitator
Caitlin Marlotte is a passionate nonprofit leader at Vega Productions, an organization that supports quality music and art education in schools. You'll laugh (and maybe even cry) when you hear of her oft-hilarious attempts to balance work and life with her curious and sweet daughter, uncommonly witty husband, and the occasional hobby. Then you'll share your own equally hilarious stories. Last, you'll learn something.

Location: Studio 2 Coffee Shop and Wine Bar (818 West 46th, Minneapolis, MN 55419)
LGBTQ* in the Nonprofit Workplace - An Intersectional Lens

Join us for a conversation revolving around being an LGBTQ* (and more!) young nonprofit professional. This will be a free-flowing discussion about the experiences of LGBTQ young nonprofit professionals with an intersectional lens, acknowledging that there are many identities of race, class, gender, and sexuality within the "LGBTQ" umbrella. This discussion will work to intentionally include the voices of LGBT people of color, Two-Spirit persons, transgender and gender nonconforming individuals, and economically marginalized LGBT individuals. Our discussion will aim to challenge the idea that there is only one Queer narrative (white/cisgender) and explore how these multiple narratives and identities play out for LGBT young nonprofit professionals.

About the Facilitator
Teresa Zaffiro works at a small nonprofit in Saint Paul where she is a Family Advocate with Native American families. Teresa is a Twin Cities transplant by way of Kansas, Queer identified, volunteer community organizer, and fan of exercise, nature, good books, friends, food, and cats.

Location: Cafe South Side (3405 Chicago Ave. S., Minneapolis, MN 55407)
Self-Care, Baby Steps and Beyond

In the world of nonprofits, never-ending deadlines, being short staffed, and the day-to-day of any job, why is self-care so important? When we take care of ourselves, we become more relaxed and happy, but we also become better employees. Join me for a conversation and tips and tricks of how to bring yourself closer to the baby steps and beyond of self care.

About the Facilitator
Jill Boon has worked in nonprofit theatre for 12 years so she understands the demands very well. A few years ago, she decided that it was time to take care of herself, and in that journey she has become a Nationally Certified Group Fitness Instructor and a Certified Breathing Coach for everyday living.

Location: Meet at Sandcastle Restaurant at Lake Nokomis Park (4955 W. Lake Nokomis Parkway, Minneapolis, MN 55417). From there, we'll find a spot in the park together.
My Role in Racial Equity
Lots of folks are talking about it. The world around us demands it. But what can I do and where do I start and how can I lead? Let's chat racial equity, cultural competency, and how individuals can understand their own capacities to move change.
About the Facilitator
Alfonso Wenker is a nerd about all things philanthropy, fundraising, facilitation, and movement building. In addition to his consulting practice, he is director of program strategy and racial equity at the Minnesota Council on Foundations. He is vice chair of the board for Pollen and serves on the Citizens League finance committee. Alfonso's story is featured in the book, "Become a Nonprofit Rockstar: 50 Ways to Accelerate Your Career" and he is the recipient of the 2014 Minnesota Council of Nonprofits Catalytic Leader Award and 2016 Saint Paul Foundation Facing Race Ambassador Award. Alfonso is a 2015-2016 Humphrey Policy Fellow, he loves political conversations on patios and trying to make Mexican food as well as his mom. He is a proud millennial with a carefully curated social media presence.
Location: Spyhouse (2404 Hennepin Avenue South, Minneapolis, MN 55405)
Saint Paul
New to Nonprofits

Talk about transitions with someone who took the leap from the corporate sector to the nonprofit world. Join Ellory Roske to hear about the people she met along the way, what feels authentic to her, and how to apply for a nonprofit job. New to nonprofits or interested in breaking in? This is the place for you!

About the Facilitator
Ellory Roske has lived in Fargo, St. Joseph, Denver, and Minneapolis. She loves talking about podcasts, education, StrengthsFinder, and workplace culture. Her recent transition brought her to Youth Frontiers, a job where she feels challenged and rewarded.

Location: Como Dockside (1360 Lexington Parkway N., St. Paul, MN 55117)
Newcomer Networking: Navigating the Twin Cities as a Transplant or Replant

Are you new to the Twin Cities, or just new to the nonprofit sector? Get to know your fellow Twin Cities newbies, share intel about your experiences so far, and leave with some new items for your personal and professional to-do list!

About the Facilitator
Tom Zimmerman is marketing and communications manager at GiveMN and a board member for YNPN-TC. Tom moved to the Twin Cities from Atlanta in 2015 and has spent the last year navigating new friendships, professional connections, and "researching" the Twin Cities' best restaurants.

Location: Day by Day Cafe (477 West Seventh Street, St. Paul, MN 55102)
Is My Class Showing? Exploring the Intersection of Social Class and Race as a Fundraiser

Have you ever felt uncomfortable in a situation your fundraising job puts you in? Do you feel like your class or race sometimes separates personal you from professional you? Let's talk about the elephants in the room when it comes to the intersection of social class or race and being a fundraiser.

About the Facilitator
Alyssa Scott is a fundraising professional who strives to learn and try new things to improve communications and fundraising strategies. She is easily inspired, loves generating ideas and getting involved. With her passion for learning opportunities, Alyssa is also a writer, a forever student, and a believer in equity and human rights for all.

Location: Black Dog Coffee and Wine Bar (308 Prince Street, Saint Paul, MN 55101)
WHEN
August 13, 2016 at 10am - 12pm
WHERE
Throughout Twin Cities

---