Want to build your resume and network even further with young pros in the nonprofit sector?  Volunteer for YNPN Twin Cities!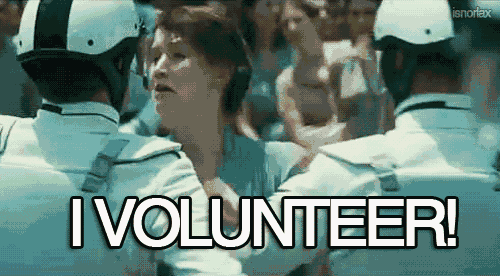 We have a wide range of volunteer opportunities available.  Take a look at some of the possibilities below!  Interested in volunteering or have questions?  Reach out to Sara Parcero-Leites, our volunteer manager, or fill out our volunteer interest form!
Programming Committee
Volunteer to join YNPN's Programming Committee and you'll help us create the events that make our organization go round. If you've got the execution to support your great ideas, we want you to make thing happen. ProComm positions include:
Evaluation Guru
Help us focus on what's working and figure out what isn't. Design and analyze evaluations for our events and programs. Unleash your inner data nerd!
Event Planner
Join the group of geniuses who plan YNPN's programs, ranging from small executive director breakfasts to big networking events to fun, social member meet-ups. Hone your organizing skills, meet new friends, and turn your event ideas into reality!
Program Manager
Want a meaty professional development opportunity? Go beyond event planning and take on a leadership role by managing one of YNPN's core programs.
Membership & Communications Committee
Volunteer to join YNPN's Membership & Communications Committee and help us reach new current and potential members with the right message. MemComm positions include:
Editors
Are you a diehard grammar policer who wants to use your powers for good? We need your help editing and formatting blogs and newsletters.
Graphic Designers
If you're a wizard, a witch, or a warlock with the Adobe Suite, we want you for our branding.
Blog Writers
Share your opinions on trends, issues, hot-button topics and other happenings with young professionals in the nonprofit sector.
RADICAL Member Welcomers!
Are you that person who likes to make people feel welcome, both online and in-person? We're looking for folks who are interested in helping us make events more fun and comfortable for new people, as well as those who are more comfortable behind a keyboard who might like sending personal emails to new members. If being a part of the welcoming crew sounds like fun to you, fill out the volunteer form.
YNPN-TC Evangelists
Do you love YNPN-TC? Would you like to volunteer to network with Cary Walski, the membership chair, on behalf our organization with potential external partners like HR professionals at major nonprofits across the Twin Cities? We're hoping to kick-off an intra-sector advocacy effort, and need members who feel passionate about YNPN-TC to simply have conversations about YNPN-TC with non-members in the nonprofit sector.
People Who "Know a Guy"
Do you have connections to orgs who might be willing to connect YNPN-TC members with discounted tickets to events and other fun stuff happening around the Twin Cities? If so, we'd love to connect with you!
Data Geeks
We've got a new database, we do a yearly membership survey...If you're the type of person who's fascinated with data and would like to help us make the most of ours, why not join our little membership nerd herd?
We hope to connect with you soon!
Do you like this post?
---